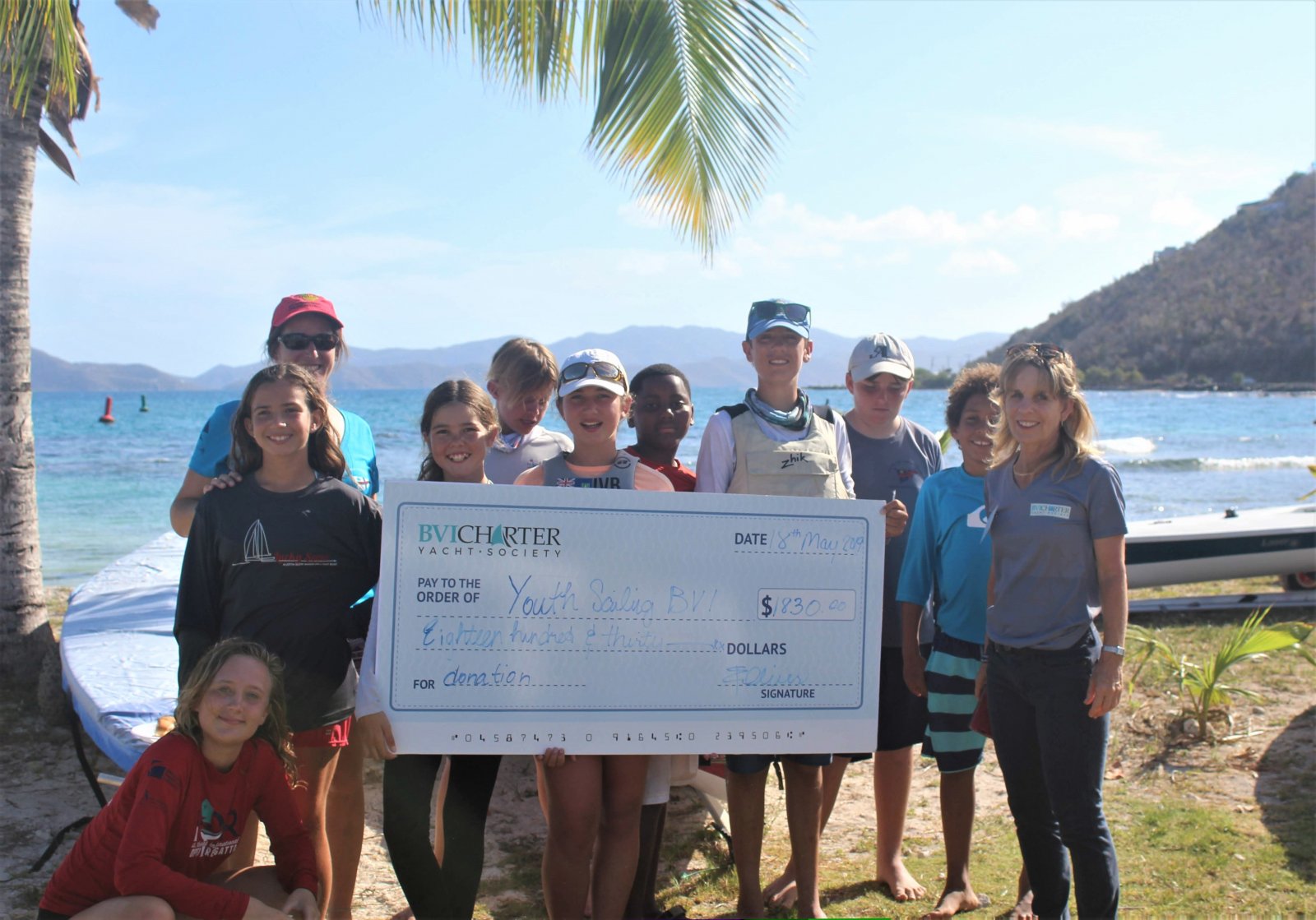 During the BVI Dinghy Championships, we welcomed Charter Yacht Society Executive Director, Janet Oliver to meet the young sailors and present a cheque to the Youth Sailing Programme.
Ms Oliver explained to the sailors that the CYS is committed to supporting the future generations of sailors as many of the captains and crew grew up in sailing programs just like the Royal BVI Yacht Club's.
Each registrant at the Charter Yacht Show, held in November at Nanny Cay, whether they are a broker or crew is a contributor to the fundraising effort.  The CYS support reflects their dedication to ensuring the passion and discipline of sailing is passed on to the young people of the BVI.  "Many of you sailing here today may be the charter yacht professionals of the future" explained Ms Oliver "and our members are proud to support the early years of your journey."
Thank you CYS from all at the Royal BVI Yacht Club!