The TLC Foundation is an outreach program designed to bring about wellness in the Caribbean through yoga, mindfulness and sailing. We empower local communities to  grow and excel in their development as a yogi, sailor, or simply as themselves.
The team at the TLC Foundation is composed of sailing instructors and wellness enthusiasts from around the World. Our programs are supported through private donors, grants, and various organizations from the islands that we work with.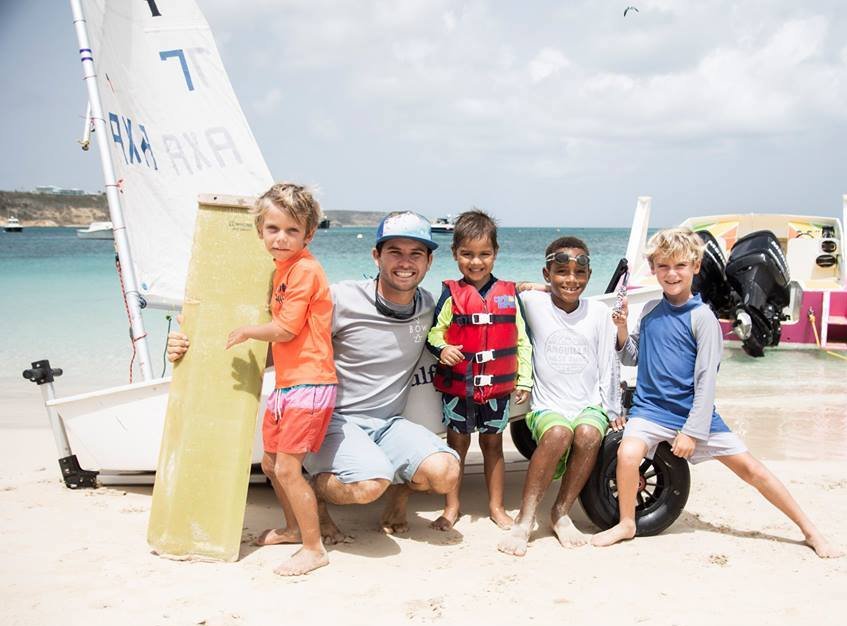 The TLC Foundation is a not-for-profit organization based in the Virgin Islands. We have a background in competitive sailboat racing as well as extensive training and certifications in yoga, tai chi, and other forms of mindfulness. With the sailing specific program we call Bow Sailing our aim is to inspire the next generation with a love of the ocean, a basic sailing knowledge, and the resources to continue their sailing education. In addition to sailing lessons, our curriculum incorporates a component of mindfulness and meditation practices into each program. Within the St. Thomas community, The TLC Foundation teaches yoga and mindfulness in 5 different public schools, at risk youth centers, as well as for the seniors. After watching the impact that both sailing and mindfulness has brought to the participants of our programs, we believe that mindfulness should be a part of all sailing education, and that sailing should be a part of an island education.
We are continuously inspired by the growth, stories, and feedback from all those involved with this program. Thank you so kindly for your support and we hope to see you in the water or on a yoga mat some time!