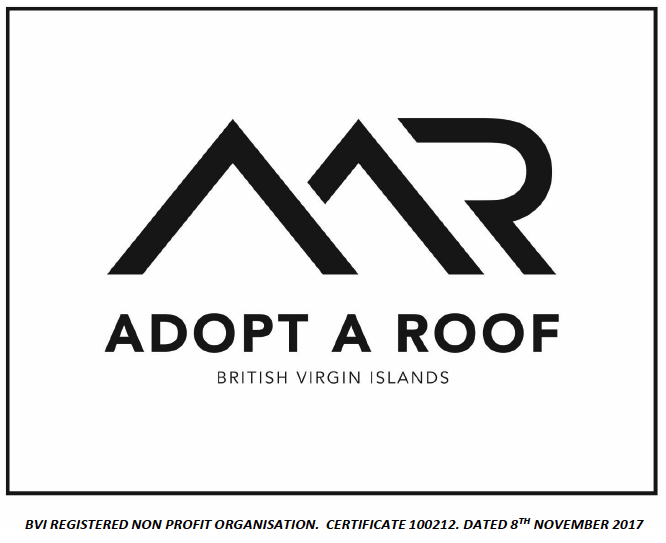 Hurricanes Irma and Maria destroyed or severely damaged 90% of all homes in the British Virgin Islands and left tens of thousands of people without adequate shelter. That's over 4,500 homes! Many have been forced to evacuate as their houses are no longer habitable. Having a roof over your head is one of the most basic human needs. Let's help the people of the BVI rebuild their homes better, smarter, and stronger than ever before!
Wrapped for Christmas   December 2017 Christmas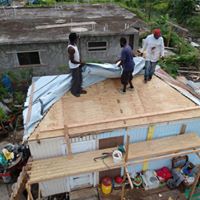 came early for Edith King in Tortola. Edith had been patiently waiting her turn for a new roof after our assessment in November and the roof gods smiled on her in December. The Adopt A Roof construction team descended on her home to tear off the old moldy ply panels and begin the process of putting a proper new roof on. We are thrilled that Edith will have a loverly "wrapped" home for Christmas. AAR's construction manager Cortez Forbes commented, "Sights like this make all the efforts and frustrations worthwhile." A special thanks to Tortola Ladies Club who adopted this roof and contributed to the materials for this roof.
Join us in helping the people of the BVI restore their health, safety, and quality of life. Let's give families the BEST holiday present ever — a new roof so they can move back home! And ensure that everyone in the territory has a bright, sustainable future ahead. (Published on ONE Love BVI December 2017)
ADOPT A ROOF BVI GUIDING PRINCIPLES
To enable donors to see funding go directly to specific roof projects
To enable donors to feel part of the process
To ensure the fund collection process is easy, transparent and secure
To complete as many roofs as possible using local labor where possible
To meet or exceed all relevant building and safety codes
To keep construction simple (timber, water shield, zinc, fasteners)
To avoid cost-bearing administration. The members all work for free.
To provide a legacy of strong roofs and trained workers
All funds raised will go toward providing the supplies, materials and equipment needed to build new roofs.