This past summer, two BV Islanders Recaldo Noel Jr and Shakudo Pickering graduated from the Marine Professional Training program at the H. Lavity Stoutt Community College on Tortola in the British Virgin Islands. Both men received full scholarships from Sailors for Hope and the Stanley Blaxton Foundation.  Noel and Shakudo were hired immediately out of their apprenticeship programs into Full Time employment into the Marine Sector.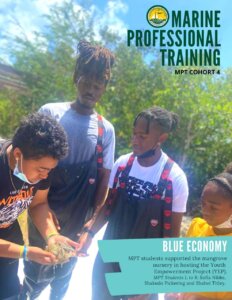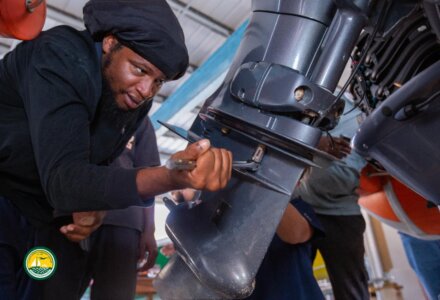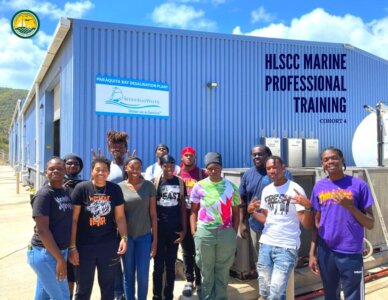 Sailors for Hope congratulates Recaldo, Shakudo and all of the other graduates for a job well done.
Below is a letter, which we received the other day from the Marine Professional Training programme manager.

 Good morning Don,
Sincere thanks for your very kind support of Marine Professional Training (MPT) Level 1.
I'm very pleased (actually quite proud) to update you on Recaldo Noel, Jr and Shakudo Pickering, the MPT L1 Cohort 4 candidates sponsored by Sailors for Hope this past Spring 2022.
Both were hired immediately out of their Apprenticeships into Full Time employment in the Marine Sector.
This is precisely the outcome that I look for with our MPT L1 programmes- namely, that candidates are exposed to workforce opportunities, and employers have the chance to audit potential hires for entry-level roles in the marine industry.
As an update:
Recaldo is working F/T at Nanny Cay on their Marina Team.
Shakudo is working F/T at BVI Yacht Charters with their Technical Department.
What's more, each of these young men has added to their workload a Community-based Part/Time engagement, fitting our Blue Economy model for resilient ecosystems and robust economies:
Shakudo works 10 hours / week for HLSCC's Mangrove Nursery, assisting in the care and maintenance of mangrove seedlings as part of HLSCC's coastal resilience initiative to protect our shorelines and juvenile fish habitats.
Recaldo was one of 5 MPT candidates that were hand-picked as instructors for Kids and the Sea (KATS), a cherished youth focused NPO that has been in the Territory for over 30 years.
Here is a lovely short video produced by one of our instructor trainers which features Recaldo (aka 'Junior') in a typical day at KATS: KATS Video by Cara Brown
Don, your support makes all the difference in these young people's lives.
MPT Level 1, Cohort 5 is due to begin in January 2023. We are currently inteviewing candidates for enrollment and scholarships.
The MPT programme has attained tremendous fidelity in the BVI Community. For 12 spaces on Cohort 5, we've had over 40 applications!
Thank you to Sailors for Hope by helping our MPT candidates get their careers off to a great start!
With kind regards,
Matt
Matthew Holt | Marine Programme Manager
Centre for Applied Marine Studies (CAMS)P.O. Box 3097  |  Road Town, Tortola, VG1110  |  British Virgin IslandsMain: (284) 852-7000  |  Direct: (284) 852-7225  | mholt@hlscc.edu.vg  | www.hlscc.edu.vg